About Myself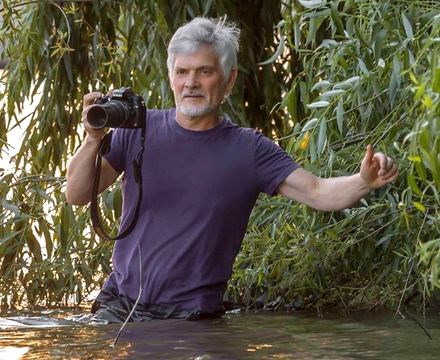 My early keenness for photography relates to 1969 when I entered a photography group at the Chisinau City Palace of Pioneers.
As to more committed and creative involvement, it starts in 1978 with my employment at the camera crew of the Moldova-film studio. Later on I graduated in Film Camera Operation from the Institute of Cinematography in Moscow. I was employed as a film camera operator at the Moscow Cinema Association Camera, as a photographer and video camera operator at the Open World House Studio set up under the auspices of the Soros Foundation. At the latter I became actively involved in shooting commercials.
Since 2002 I have been teaching the art of photography at my school following the method of individualized teaching. I am a member of two public organizations (creative unions) of the Republic of Moldova: the Union of Art Photographers and the Union of Cinematographers. My total years worked in photography amount to 44, while my teaching experience is up to 20 years.
I have three creative projects of my own: Magical Realism in Photography; Soft Transparency; Extreme Graphics. I prefer non-traditional methods of work with photographs. I was a participant in numerous contests, expositions and projects.